Jazz 'n Joe at


Church of the Redeemer – Springfield
BARBARA WALKER :VOCALIST
NICK BUCCI:GUITAR/VOCALS
GEORGE SINKLER: PIANO
LEON JORDAN SR. DRUMS
ALAN SEGAL: BASS
---
Located at:
145 W Springfield Rd.
Springfield, PA 19064
Phone: (610) 544-8113
---
Date of next event:
Wednesday:  JANUARY 17TH 
---
Event hours:
7:00 to 9:00
---
Parking is Available
Joe (coffee/tea) & sweets provided
 

Cost:
Tickets of $5.00 to help Church of the Redeemer defray the cost are requested.
ALL JAZZ & JOE EVENTS ARE SECULAR – ALL ARE WELCOME
____________________
Appearing at this event:
A JAZZ SANCTUARY BAND –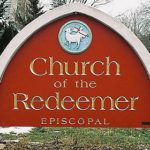 .
.
.
OUR MISSION:
"Becoming one with Christ, with one another, and with all God's people"
As people of God, we come together in joyful worship, to care for each other, to engage in Christian formation, and to reach out to others thoughtfully and compassionately.
If a friend has forwarded you this email you can:
Click Here to join our mail list
(please FILL OUT
the form on the Home Page)
CLICK HERE
to connect to the church web site:
CHURCH OF THE REDEEMER – SPRINGFIELD
THE JAZZ SANCTUARY BLUES BAND WITH FATHER DAVID