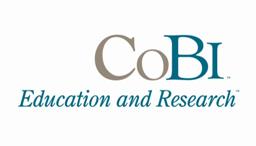 16 Industrial Boulevard, Suite 203
Pa0li, Pa 19301-1609
1-484-595-9300
About Cobi
Causes: Brain Disorders, Health
Mission: The mission of the council on brain injury (cobi) is to support efforts across the brain injury spectrum that help individuals with brain injury return to living their lives as fully as possible. To accomplish this mission, we support, provide training, education & research and conduct projects that identify improvements in living, working and recreating for individuals and families affected by brain injury. We strongly encourage collaborative efforts that will maximize the resources available in sustaining programs and achieving outcomes.
Programs: Provided funding to various organizations who issue scholarships and other awards to both individuals living with brain injuries and their families.
About REDISCOVER U
ReDiscover U is an adult education program for individuals with acquired brain injury. Modeled after community adult education classes, these specialized courses offer individuals of all abilities to learn in a supportive environment. Any individual with a brain injury is welcome to attend. Classes are held during evening hours in fully accessible facilities.
All ReDiscover U classes will be held at 16 Industrial Blvd, Suite 104 in Paoli, PA, unless otherwise noted.
To sign up for classes or for more information, contact Katie McKenzie, CTRS at 610-695-6315, ext. 438 or kmackenzie@remed.com.

WE ARE PLEASED TO ANNOUNCE THAT THE JAZZ SANCTUARY HAS PROVIDED A QUINTET TO APPEAR AT THE AWARD'S DINNER
11th Annual David's Drive
SEPT 26, 2017
LINK TO WEBSITE