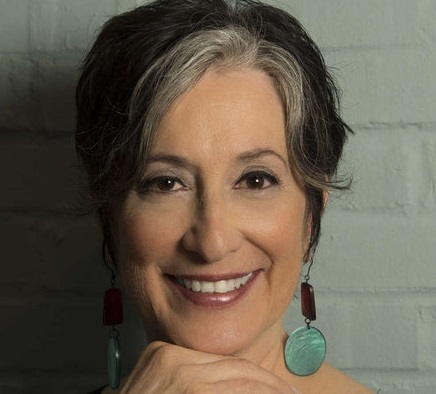 Wendy Simon has been described as a "polished performer who stylishly and sensitively can sing her way around a ballad, as well as sing and swing with the best!"  She started her career in New York City, appearing in Off-Broadway, as well as regional theatres as an actress/singer.  She has performed in many clubs throughout Europe and Casablanca, Morocco and the East Coast – including "The Village Gate" in New York City, "Starlight Room" in Boston, "Harrah's" in Atlantic City, and many clubs in the Greater Philadelphia Metropolitan area.
With the release of their album, "Scrapple to the Apple" on Inner City Records, Wendy's group, "52nd Street," earned international recognition for their swinging, be-bop, scat-singing style.  She establishes a strong connection with the audience and has been called, "an imaginative tune picker" because of her diverse mix of material including swinging be-bop songs, Brazilian bossas/sambas, and her own jazzy-spin on pop and standards.
Wendy is a member of AFTRA/SAG, and her voice can be heard on radio and tv commercials (i.e. "KYW News Radio" and "PA Lottery Holiday" jingle.)  She's been a featured vocalist in a variety of film, jazz, pop, and rock studio recordings.
The Brazilian group, "Minas," asked Wendy to perform and conduct her jazz choral arrangement of the bossa nova song, "Triste," for their new CD, Symphony in Bossa.  The CD is being nominated for a Grammy in 2016.
She is currently performing in clubs and concert venues in the Greater Philadelphia area and working on a recording project to be released in May 2016.