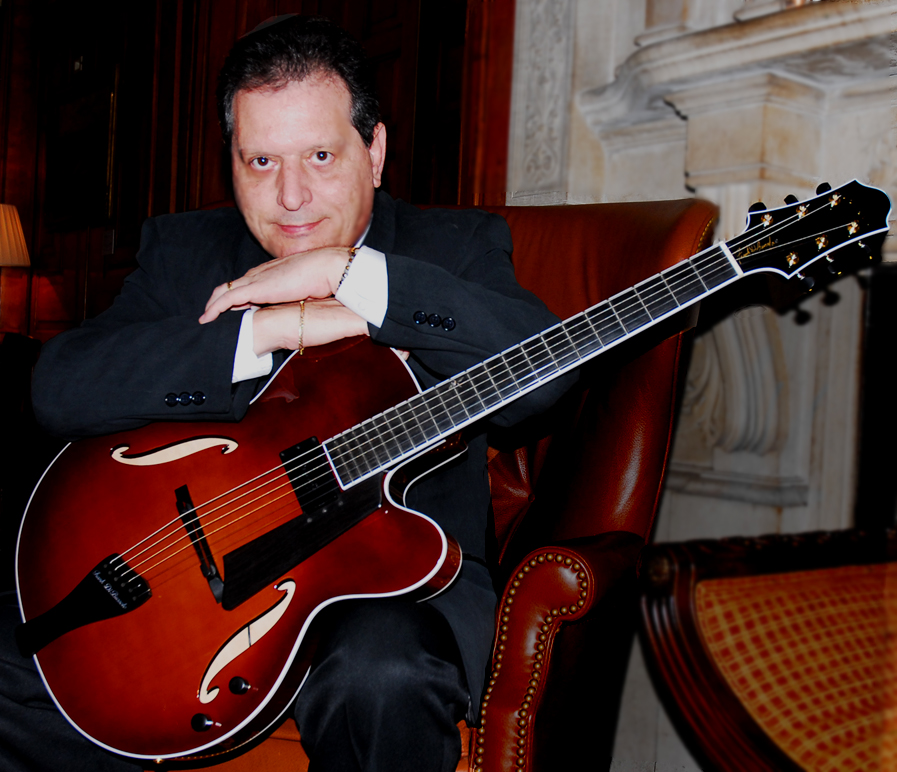 Master jazz guitarist, jazz educator, composer, recording artist–and Master Chef–Frank DiBussolo has been playing professionally, with just about everyone
in the business, for more than five decades.
As one of South Philadelphia's "fastest guns," back in the day, DiBussolo studied extensively with bassist/eductor/guru
Al Stauffer to be one of the first in this
area–or any area–to go a step beyond the "jazz norm" into exploratory harmonies, melodies and rhythms. Along the way,
he's backed the likes of Bucky Pizzarelli,
Art Blakey, Dizzy Gillespie, Vicky Carr and Tony Bennett, among many others. As an educator, he served on the faculties of Lehigh University, Moravian College, Swarthmore College, and was the
President of Philadelphia's Combs College
of Music. For over 20 years, DiBussolo was a producer of the International Association of Jazz Educators annual convention. These days, this hard-driving and sometimes lyrical player is the virtual centerpiece of the Allentown/Bethlehem jazz scene, and is actively involved in online jazz guitar instruction via www.jazzcatlessons.com.