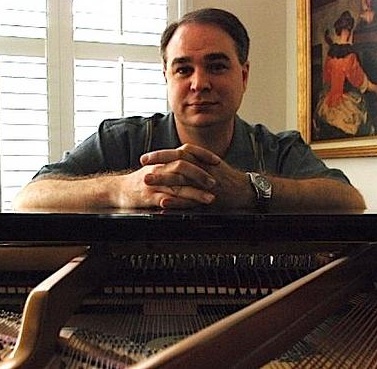 Jim Holton
Pianist, cellist, composer, and arranger Jim Holton has performed extensively in the Philadelphia Area, New York, and New Jersey with several groups, including the critically-acclaimed Rhythm and Brass, Orrin Evans' Captain Black Big Band, and Joe Sudler's Swing Machine, which backed artists such as Jon Faddis, Clark Terry, Slide Hampton, and Al Grey.
Some of the many musicians he has worked with over the years include bassists Tyrone Brown, Mike Boone, and Charles Fambrough; drummers Byron Landham, Mickey Roker, Billy James, Justin Faulkner, and Cornell Rochester; and horn players John Swana, Bootsy Barnes, Larry McKenna, and Clifford Adams.
Among Jim's recordings are Mike Boone's Better Late Than Never, Tyrone Brown's The Magic Within and Bass Works, and Barry Sames's Celebration. He played on the Grammy-nominated soundtrack, composed by Dr. Maurice Wright, for the documentary film Strokes of Genius.
Jim and his music have been featured many times on Philadelphia's WRTI-FM, where he has also appeared as a guest of Bob Perkins on his popular radio show.
In October of '08, Jim released the CD No Green Bananas – A Retrospective. The CD was favorably reviewed by, among others, The Philadelphia Inquirer and All About Jazz. Recently, Jim was interviewed and appears on the front page of the Philadelphia Jazz Music Examiner's web page.
In addition to performing, he teaches cello and piano, and is one of the ministers of music at Saint John's Lutheran Church in Ambler, PA.